At Darcie Kent, we celebrate art, wine, and the natural world in all we do. We believe in going the extra mile, and our vineyard and winemaking practices reflect this.
Virtually all our wines are crafted from our 40 acres of estate-farmed vineyards in the Mt. Diablo Highlands, east of San Francisco Bay, and part of the Central Coast and Livermore Valley AVAs. 
 As of the 2020 harvest, grapes previously sourced from Monterey, such as Pinot Noir and Sauvignon Blanc, are being grown exclusively by us.  Our bottle-fermented sparkling Grüner Veltliner is the lone exception.
Our vineyards are typically situated on hillsides that provide ideal drainage, cooling winds, and ideal sun exposure to match the grape variety.
Bing's Barn & Old Gumtree
Vines Surrounding darcie Kent vineyards
Crown Block
Crane Ridge, South of Winery
Triska & Demayo
Crane Ridge, East of Crown Block
Darcie Kent Vineyards is proud to be joining the list of Certified California Sustainable Winegrowers. The California Sustainable Winegrowing Alliance (CSWA), a leader in promoting sustainable winegrowing practices within the California wine community, administers this program for both vineyards and wineries.  
"...We live on our vineyards, so sustainability is more than a buzzword for us: it's our key to protecting our family for generations to come."
Since the 1880's there has been a constant evolution of grapes grown in our region.  The Kent family are leaders in promoting "next generation" grape varietals that hold the promise of elevating Livermore Valley wine quality, such as Cabernet Franc, Grüner Veltliner, Rosé of Malbec, and better adapted clones for world-class Cabernet Sauvignon, Pinot Noir, Zinfandel and Sauvignon Blanc.
Hand Harvested and Sorted
only the best grapes make it into our wine
dedicated team
Highest quality maceration and fermentation
Quality aging
using the right barrels for the right wine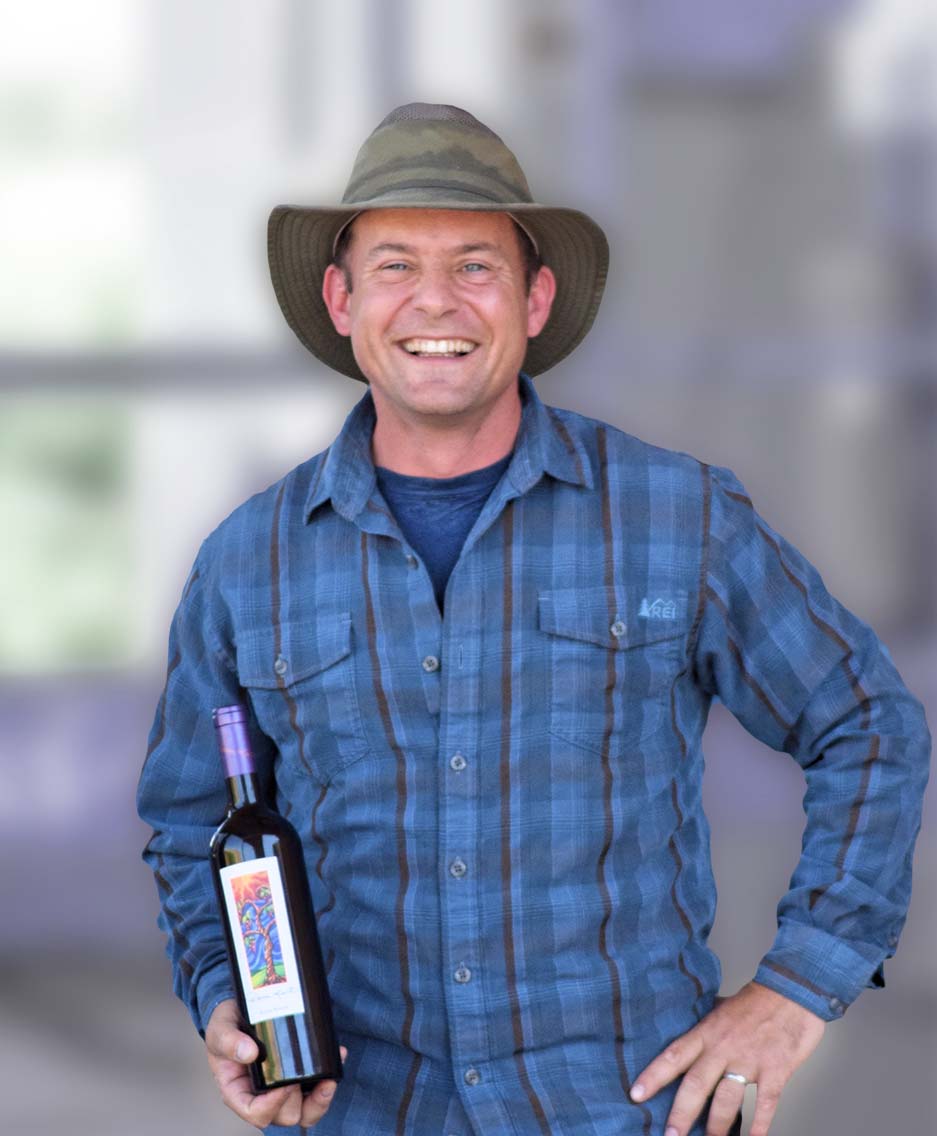 "I've been making wines for nearly 40 years and still find things that are new in this ancient trade. This is the type of work that is different through the year and between vintages, and never gets old… the bottom line is that everything can be done world-class; you just need to learn how."
Early in the morning between the months of August and November, you can see the hills light up around our winery. Our farming crew is hard at work hand-picking the fruit that will soon become Darcie Kent Vineyards wine. 
While waking up at 3 a.m. may not sound ideal, it sure makes sense for a winemaker. It ensures that our fruit is cool and fresh to begin the process of crush. Keeping the fruit cool is very important for maintaining the delicate balance of acidity in the grapes. If the grapes become too warm, they begin to 'cook' which may lead to flabby or "fat" tasting flavors.
Once the fruit is picked, the farming crew hands over the crop to the cellar team so that the process of crush can begin. 'Crush' is a term used to describe the first stage of winemaking; 'crushing the fruit.'
When we craft red wines, we hand pick the grapes during the coolest time of the day and then painstakingly de-stem and hand-sort every cluster to send only perfect fruit into open-top fermenters. By weeding out stems, leaves, diluted "water berries" and the occasional grasshopper, we ensure that our wines are pure and free of bitter and green flavors.
Maceration and Fermentation
Once the grapes are in our open-top fermenters, the juice is then "cold-soaked" for 48 hours to maximize the amount of tannins and color that is extracted from the grape skins. 
Fermentation is slow and controlled for the next seven to eleven days. We tumble our fermenters every twelve hours using the pneumatage or "pulse air" technique. Using this gentle cap management technique, we are able to avoid any harsh phenolic flavors. 
The Right Barrel for the job
Each year, Darcie Kent Vineyards invests in 50-60 new barrels from the world's best cooperages.    Each vintage Julian makes a careful determination of how much new oak, which imparts far more spicebox character than older barrels, will best frame and amplify the distinctive fruit flavors of each wine produced that year.
American Oak
Canton, Nadalie, Radoux
French Oak
Francois Freres, Vicard, Nadalie, Boutes, Radoux, Mercurey