September 2023 Newsletter
Labor Day Weekend Barrel Room Sale
Thursday August 31st – Monday September 4th, 10 am – 5 pm
All wines on sale are $10 for members, and $12.50 for the general public. 12 bottle purchase minimum. 
Fill up your case in this "treasure hunt" in the barrel room. The wines available at any point will be randomized, with our highest price & quality wines regularly restocked throughout the length of the sale.
THE FINE PRINT:
Minimum 12 bottle purchase
PICKUP ONLY. No delivery/shipping.
Not an internet sale.
Limited to stock on hand, while supplies last.
Wines must be picked up at time of sale
It's not too late to join the club! Sign up online today, and you can score the best savings possible during our Labor Day Sale!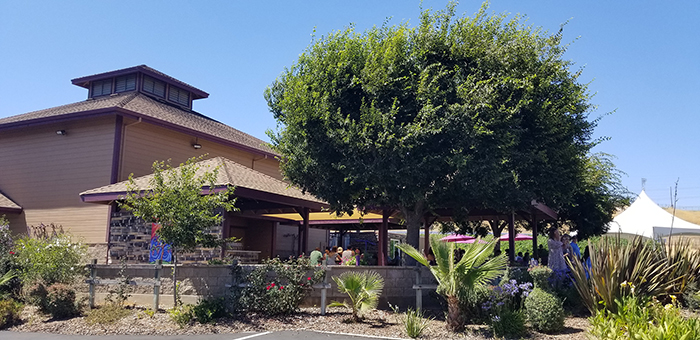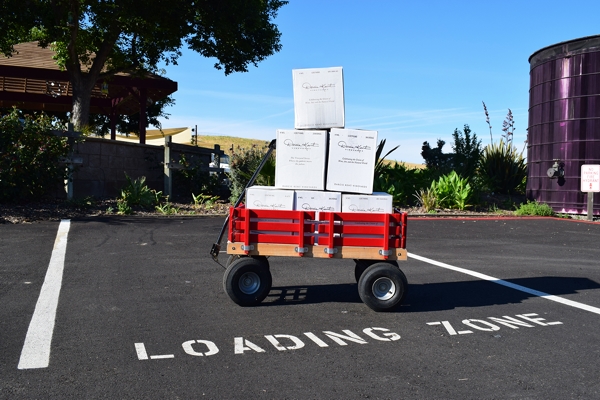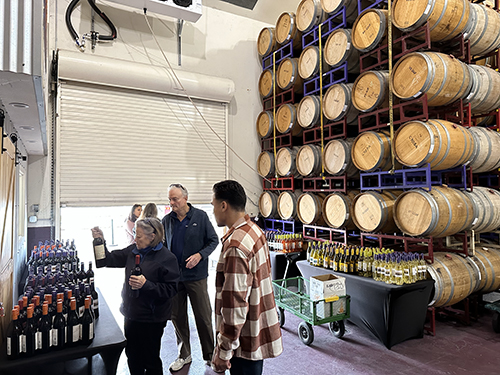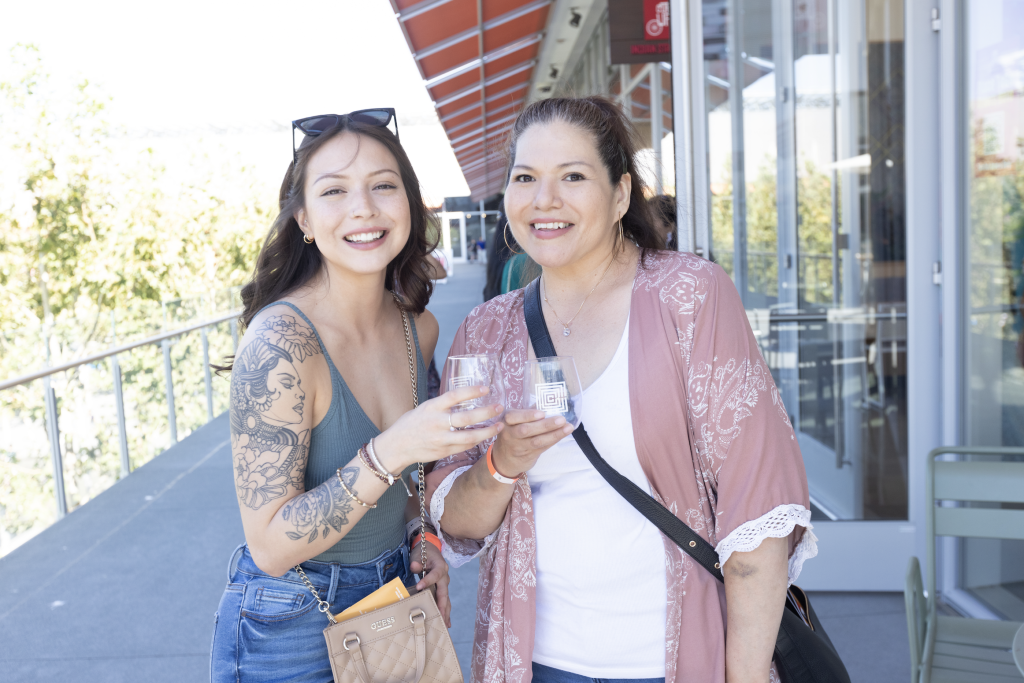 September Sips at Bishop Ranch
Food, fashion, fitness, entertainment and community, City Center Bishop Ranch has it all! Come to explore and taste Livermore Valley's finest wines. Wineries will pour amongst the restaurants and retailers for guests as they shop the afternoon away. Tickets include nine wine tastings, a wine glass and small bites. Gather your favorite shopping and wine tasting pals and head on over!
September Sips
Sunday, September 10th, 1 - 4:30 pm
City Center Bishop Ranch, San Ramon
Tickets are $30 per person, and includes a Wine Glass
Savour: A Discovery of Livermore Valley Premier Wines
Fans and members in the South Bay, join us for an incredible evening!
Savour is an exclusive event featuring 44 remarkable wines from one of San Jose's closest neighboring wine regions. On September 12th, Livermore comes to San Jose's elegant Blanco Urban venue off San Pedro Square.
Guests enjoy free parking just 30 yards away from the venue. Arrive ready to savor delectable appetizers and the diverse varietals and expressions of Livermore's terroir, including its Cabernet Franc and Sauvignon Blanc, which have increasingly attracted critical acclaim.
While you discover Livermore's wines, expect to meet the members of this wine community that make it special, like the winemakers, vintners, and sommeliers who call it home. The Kent family will be there, along with sommelier and wine podcaster Jeremy Troupe-Masi, our director of Hospitality.
Each of the 44 wines was meticulously chosen for their exceptional quality, embodying Livermore Valley Wine Country's rich culture. Expect the best of the best of our valley's wines! Livermore is known as one of the few regions where you can truly get to know the people behind the wines. Fittingly, the people who make up the Livermore wine industry call themselves a "Wine Community," rather than an industry.  Come get fancy with us on September 12th!
SAVOUR: A Discovery of Livermore Valley Premier Wines
Tuesday, September 12th, 4 - 6 pm
Blanco Urban, San Pedro Square, Downtown San Jose
Tickets are $50 per person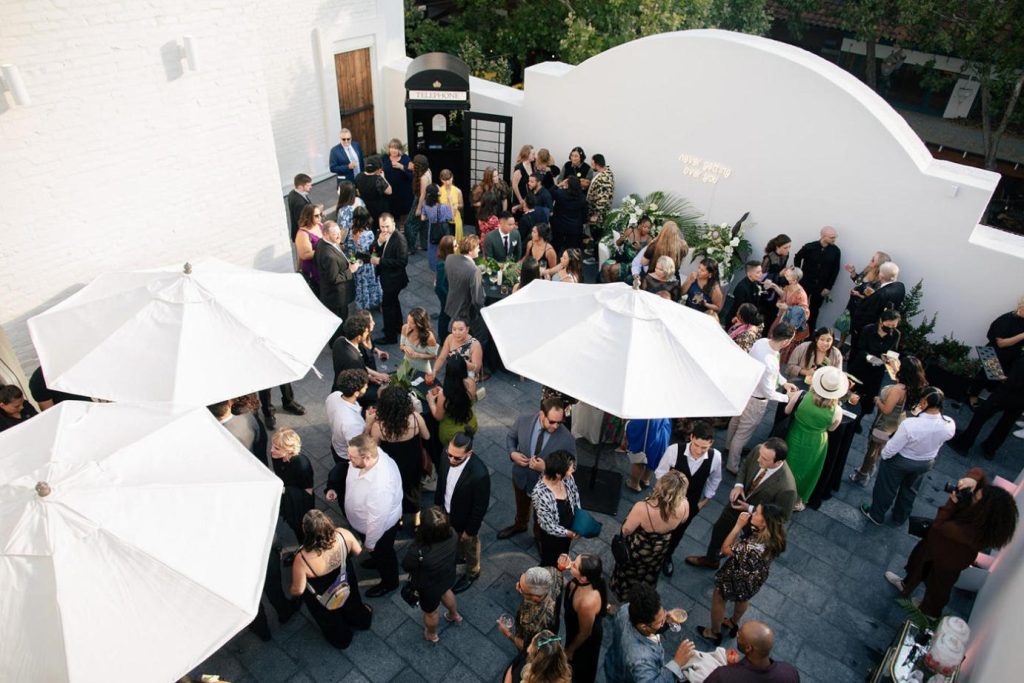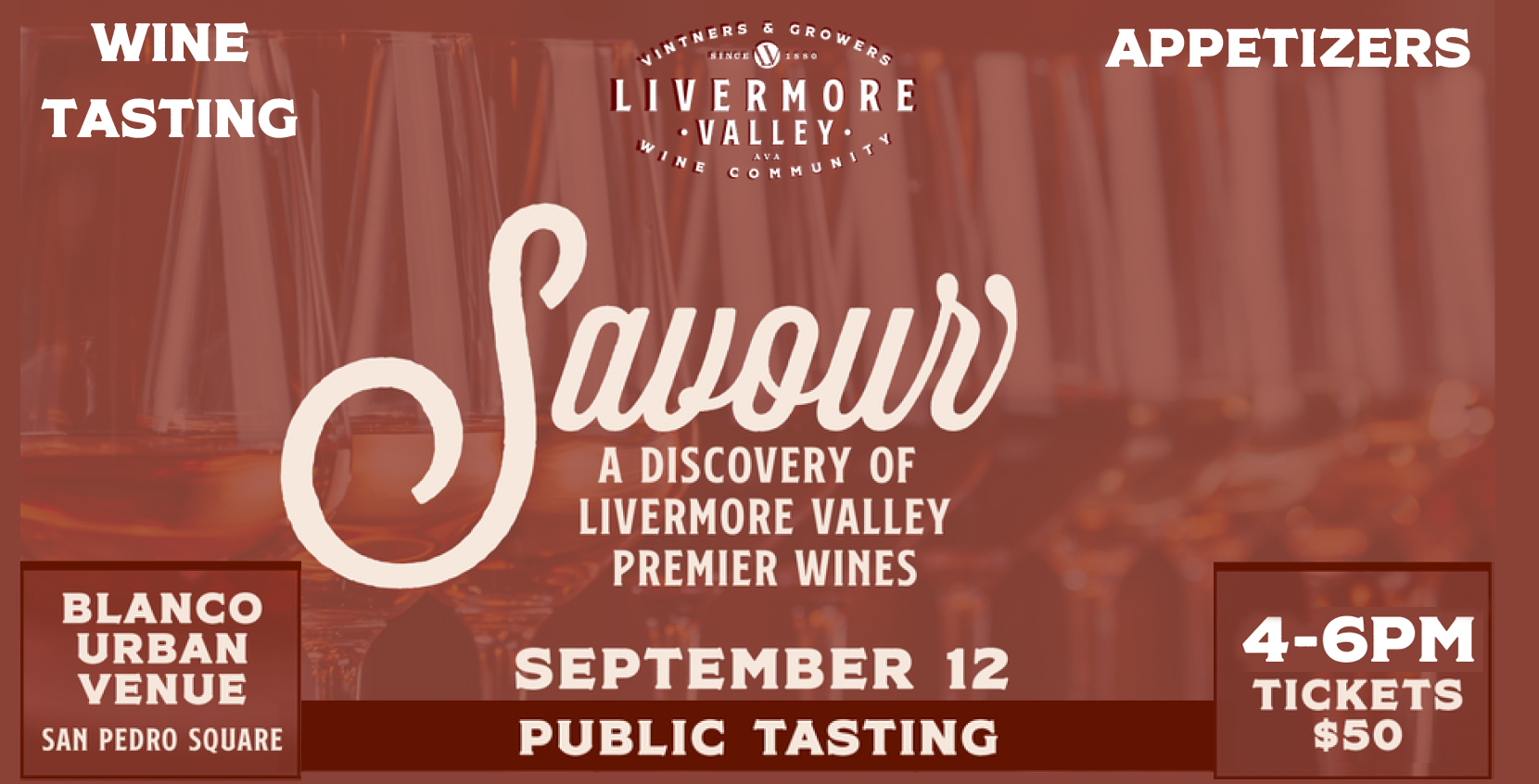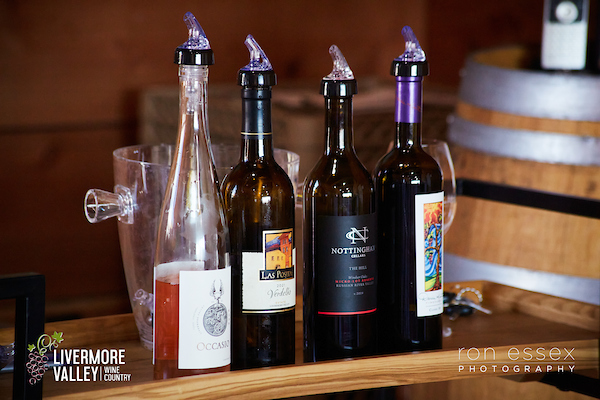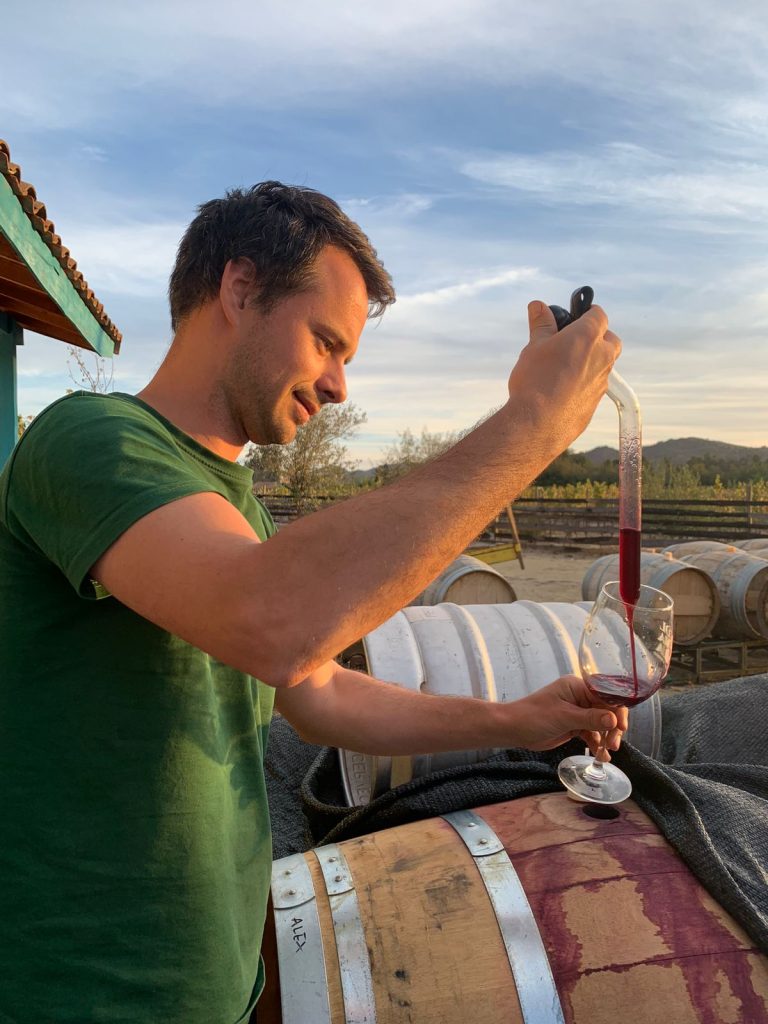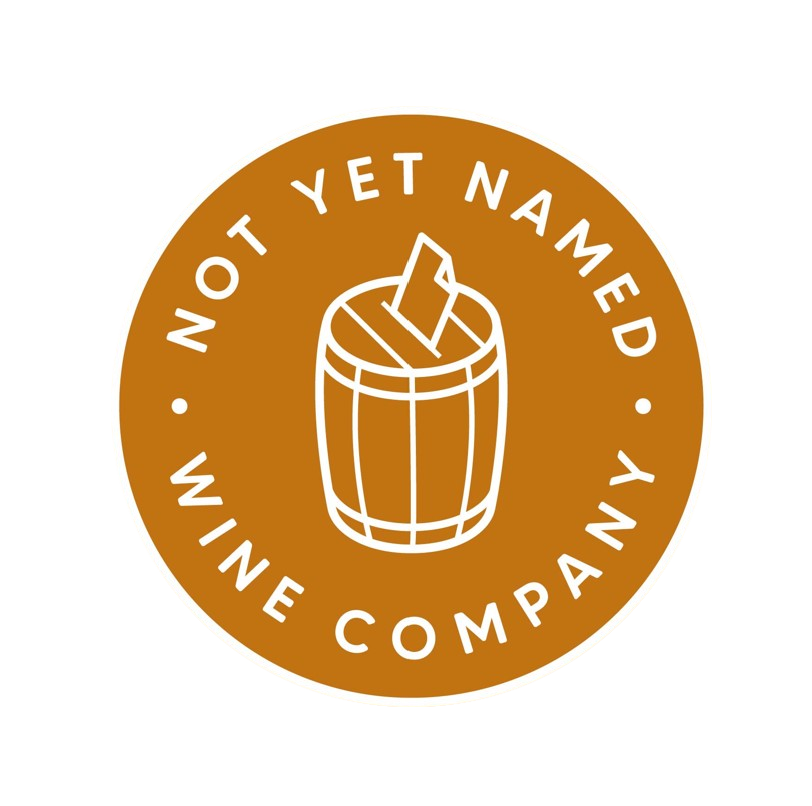 The First Vote is Underway: Red or White Wine?
Meet our 2023 Harvest Winemaking Assistant, Alex Brogan. He's been making waves in Europe and the UK for his unique winemaking concept: Not Yet Named Wine Company.
While Alex joins our master winemaker Julian Halasz and our 2023 Harvest Team, he'll also be hard at work on the 3rd Edition of Not Yet Named Wine Company's wine release– a wine release where members get a say in every part of the winemaking process!
This isn't some blending session with pre-made wines. Members vote on the varietal, vineyard, harvest date, winemaking style and more!
For example, when choosing where to mature the wine, you may choose between a cleaner, fresher style in stainless steel, or a toastier and more rounded wine from aging in oak barrels.
Will Alex be making a red or white wine this harvest from the Kent family's vineyards? You decide-  if you sign up for Edition 3. 
Edition 3 includes:
6 bottles of wine, produced from grapes grown by The Kent family 

The right to vote

Wine Education: Alex will provide a technical understanding of how the wine is made

Being part of a wine-loving community on both sides of the Atlantic

A lot of fun!
PS – Kailyn Kent, who makes most of the email blasts for Darcie Kent, apologizes for saying rosé was an option in a recent email. However, if we have some real hardcore rosé fans joining Edition 3, she wonders what might happen if you ask for a rosé option in the "notes" box under your vote! 
Tickets Now On Sale: TASTE & Taste of Terroir
TASTE: The Livermore Valley Wine Experience Weekend is Livermore Valley's premier food and wine affair, happening October 19th to 22nd. 
You may have heard (or attended) Taste of Terroir, the elegant weekend kick-off gala where Livermore's wineries and restaurants pair up in a delicious competition!
But did you know that the whole weekend is filled with incredible events and experiences? Including an amazing "old-school" four course dinner by Zephyrs, hosted at our winery! 
Smoke and Oak Soireé
Saturday, October 21st, 7 PM
Darcie Kent Estate Winery
$185 smokers, $165 non smokers.
The night will feature a fully catered, four-course meal by Zephyr Grill and Bar, and wines by Darcie Kent & McGrail.
Think James Bond Casino Royale, without the vespers, but the vino will be bountiful.
 We will also be a part of the "Vino and Seafood Promenade" at Murrieta's Well, and the "Community Table Wine-Down" at Locanda Wine Bar. 
And of course, we'll be partnered with Zephyrs at Taste our Terroir! VIP tickets are SOLD OUT, but there are still some "Reserve" level tickets available. Get them while you can!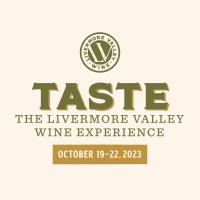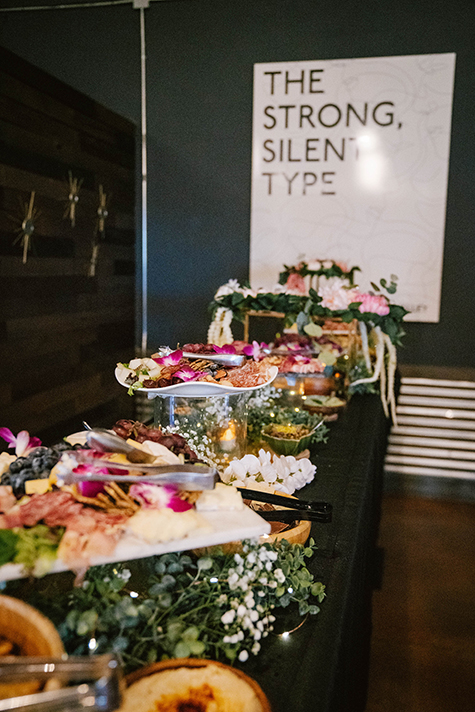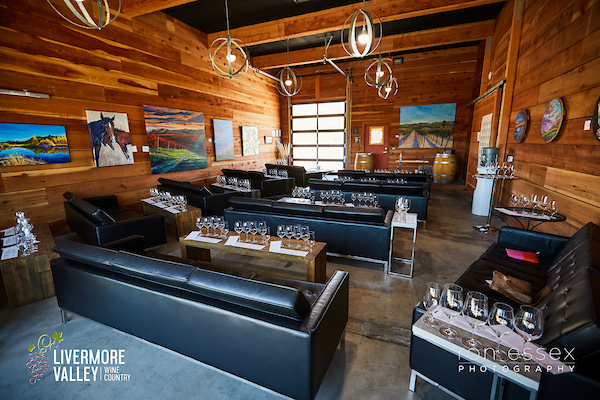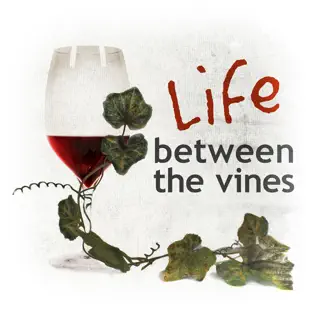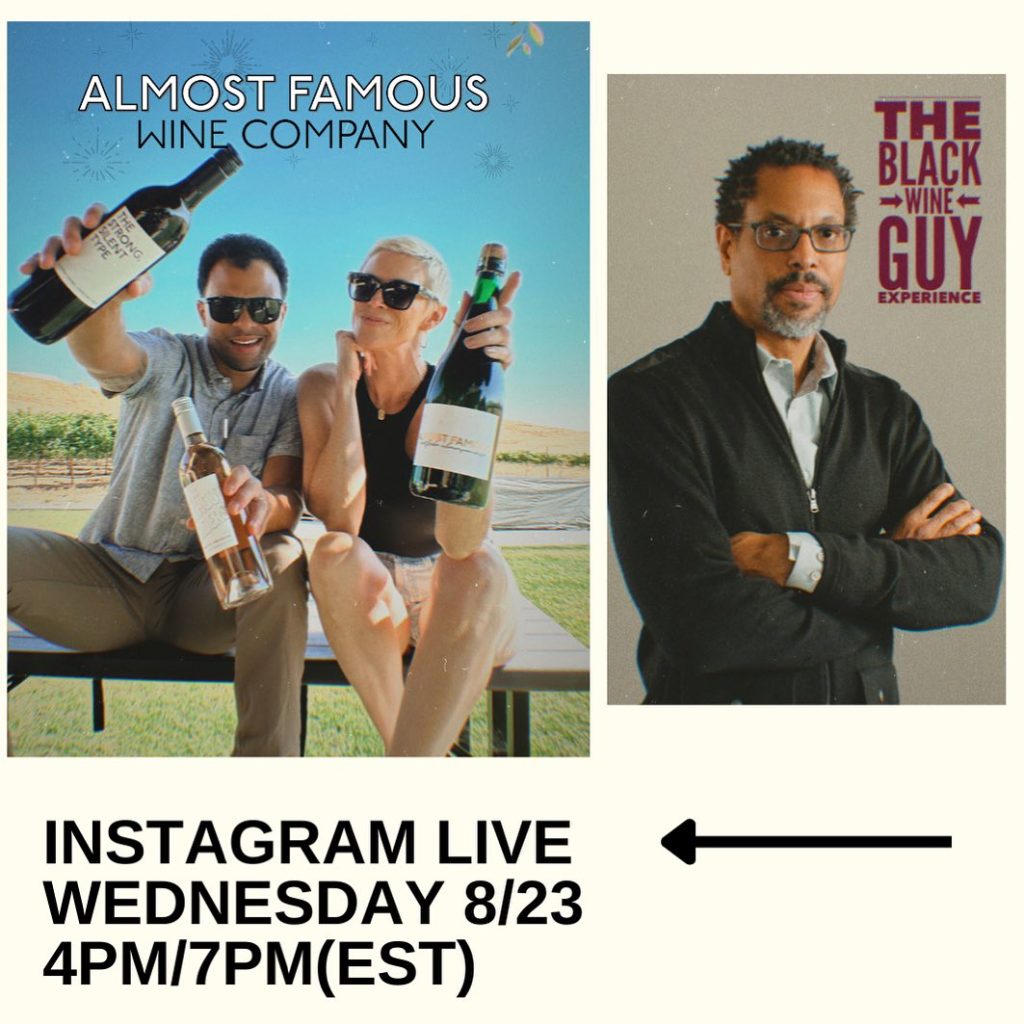 Woah! We're Podcast Stars!
We were honored to be featured in "Life Between the Vines," a weekly wine podcast created by Ray Fister.
Darcie Kent and winemaker Julian Halasz spoke with Ray about our vineyards, wines, winemaking and more at Darcie Kent Estate Winery.
"Winemakers tell the best stories," is the philosophy behind Life Between the Vines. In the words of Fister, "These are the real people from all over the world that make wine happen. The growers, the vintners, the cellar rats. Wine shouldn't be scary. So listen in and hear the stories you'll hear nowhere else. You'll never drink wine the same way again." We  hope you give it a listen!
Our sister winery, Almost Famous Wine Lounge, got a little time in the spotlight (or streamlight?) too!
Notable Bay Area sommelier MJ Towler, the creator of the podcast Black Wine Guy, interviewed our Director of Hospitality Jeremy Troupe-Masi, and Almost Famous Wine venue manager Kiersten Smith. The stream is not up yet, so stay tuned!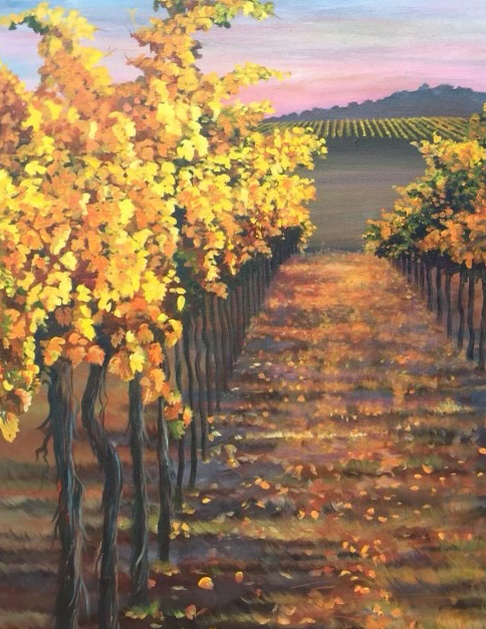 Darcie debuted this original multi-media work at the Quarter 3 release at the start of August. She writes,
"I love walking my dogs as the sun rises, when the vineyards are bathed in a golden glow. I caught this image in our old vine Merlot vineyard a few years ago, before the vines became "ghost vines." A young Merlot vineyard now stands in its place. When I create multi-media artworks, I use a technique where my original is cast onto a stretched canvas that I hand paint on, to create a one of a kind work of art."
Make an appointment in Bing's Barn to get an up close view of this work, as well as many other of Darcie's other multi-media works and paintings!
Sunrise over Old Vine Merlot
30 " x 40 " Framed Multi-media Original
Gallery Price $2400 | Member Price $1200

This harvest starts off with a BANG! (Especially if you shake the sparkling bottle before popping the cork!) 
Seriously though: we are hitting a new milestone that we've been looking forward to for years. David Kent, aka "Mr. Darcie," writes, 
"In 2022, we produced the Darcie Kent sparkling Blanc de Noir using all three clones (667, Wadenswil and Pommard) of the Triska Vineyard Pinot Noir. We will be releasing this wine sometime soon. In 2023, we have added to our portfolio a 28-acre vineyard, the Lemmon's Family Vineyards. This property is located adjacent to the Triska Vineyard in Crane Ridge and complies with our estate farming standards. It's also certified for its sustainable farming practices. From Lemmon's Family Vineyards, we plan to produce our first local sparkling Grüner Veltliner for the 'Almost Famous' brand in the same year. Additionally, we intend to craft both a Sauvignon Blanc, using the Musque clone, and a Cabernet Franc for the 'Loyal to the Soil' and 'The Strong, Silent Type' brands respectively. We strive to put Livermore Valley on the map for world class production of these two amazing grapes. Exciting new sparkling projects may start as soon as vintage 2024."
We're also welcoming the addition of a dedicated sparkling wine press to our crushpad, as we begin the transition to growing, and making, 100% of our sparkling wine here on our estate! 
Finally, you may get a glimpse of two fresh faces here at the winery: Alex Brogan (of Not Yet Named Wine Company, mentioned above) and Marshall Oliver!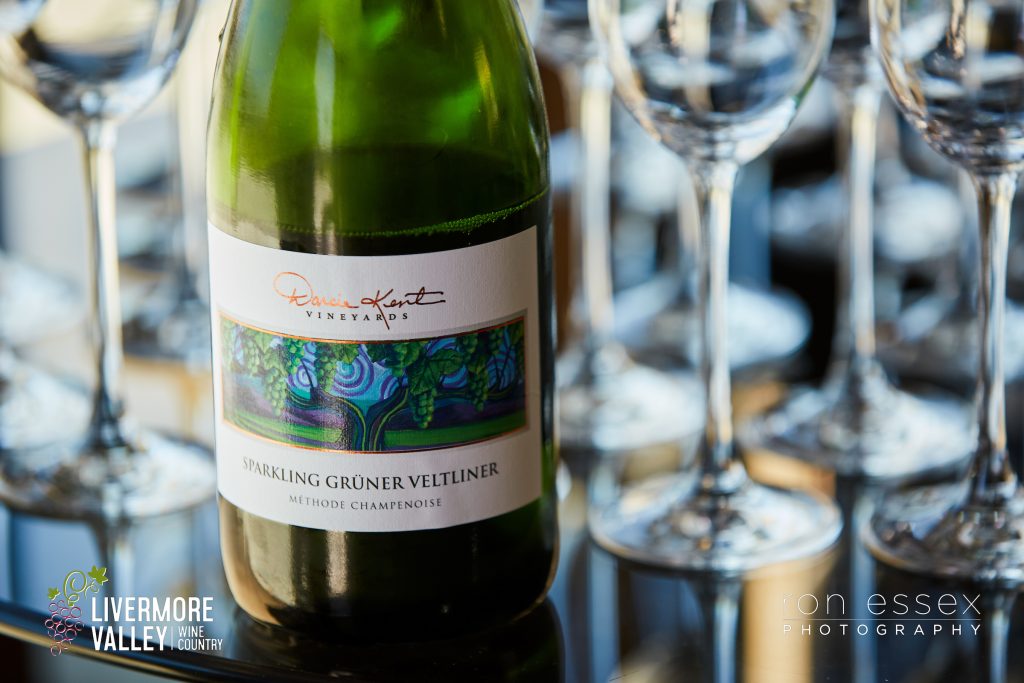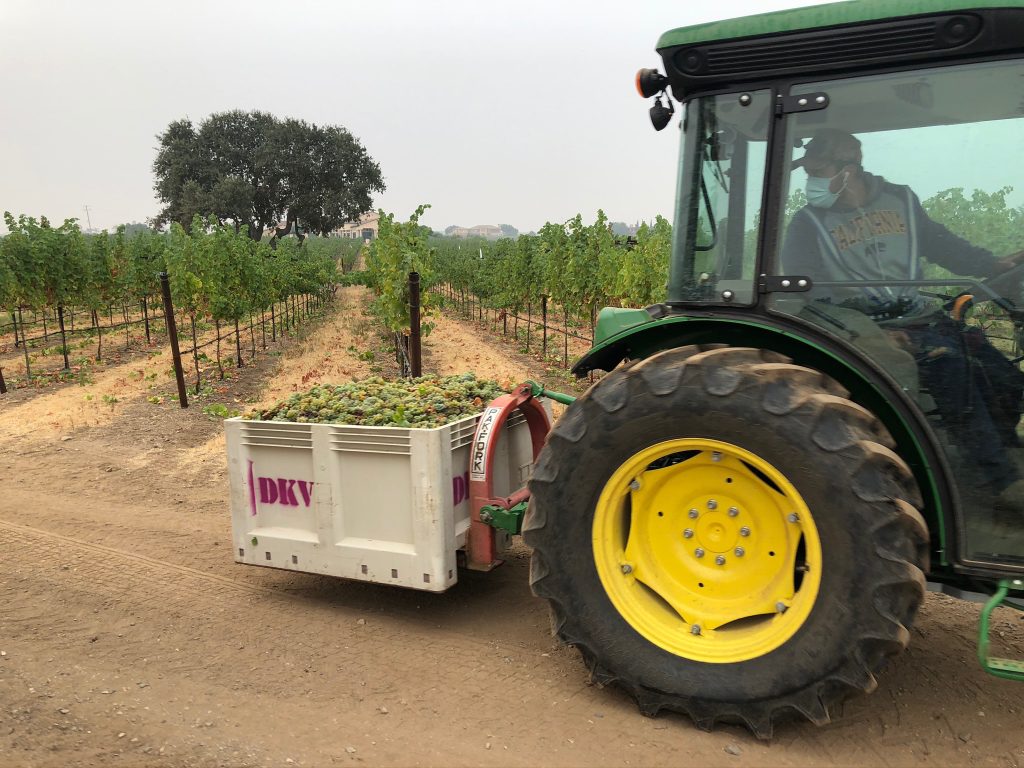 A photo from the 2020 harvest.