Quarter 3 Club Release (August 11th, 12th, & 13th)
Club members, don't forget to claim your tickets to next weekend's Club Release party. 
Club release parties at Darcie Kent feature seasonal food-and-wine pairings, live music, and our epic End of Vintage Sale, where all sale wines are available for tasting, and can be purchased for $12-$18 per bottle.  
We're also continuing the popular, "light" session on Friday afternoon. While this session doesn't have food or live music, members who attend on Friday get the first dibs on the End of Vintage offerings, and can taste through all the release and sale wines when they pick up their wine.  
It's not too late to join the club! Sign up online today, and you won't have FOMO next weekend. 
August 12th and 13th, the Terrace and Green will be reserved for the Club Release Party. Standard and conducted tasting reservations will be available in Bing's Barn.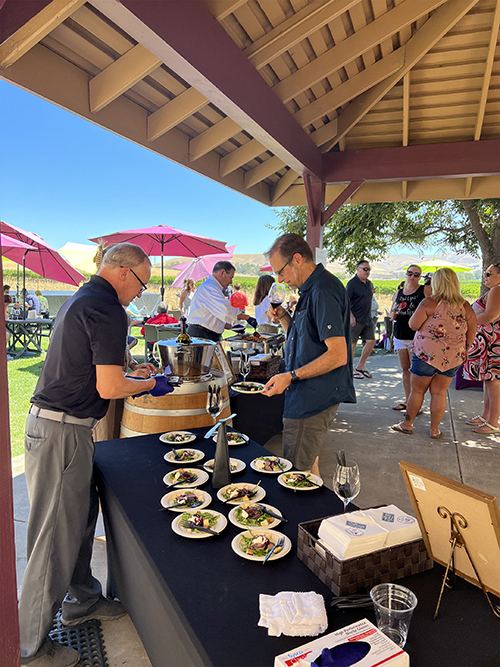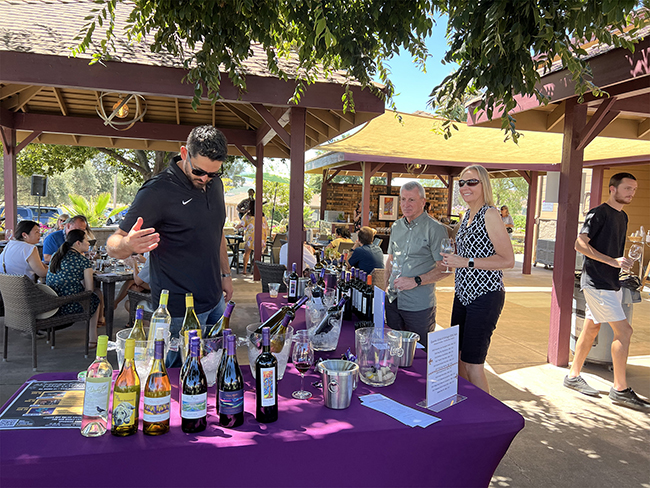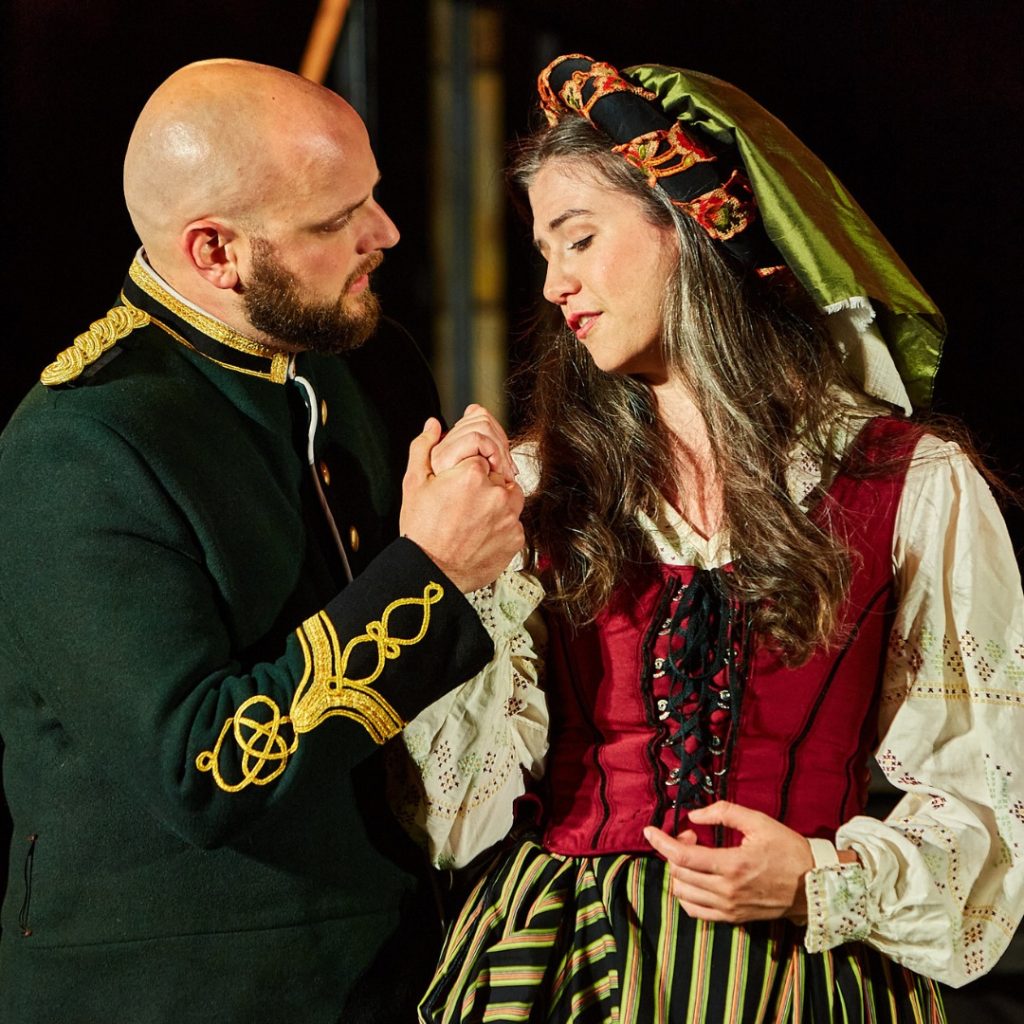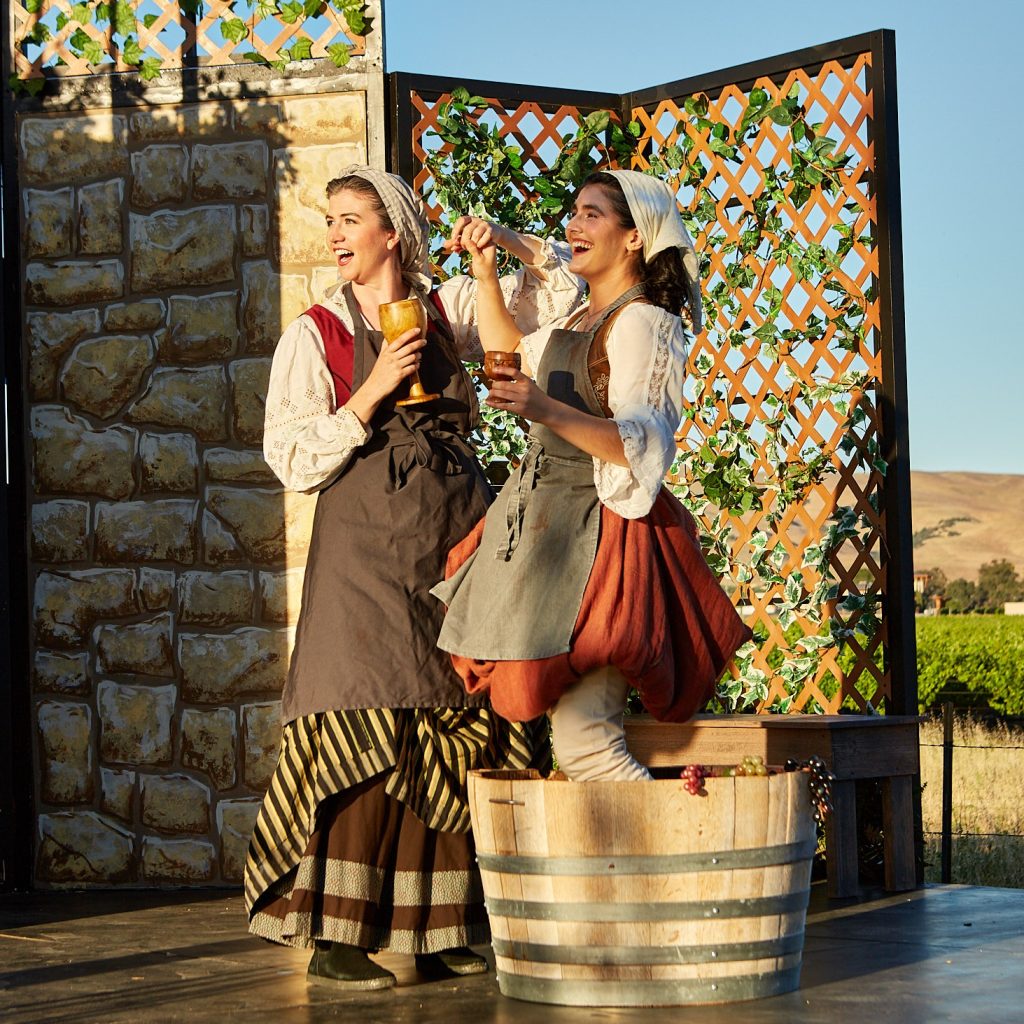 Last weekend to see "Much Ado About Nothing!"
Don't miss one of Livermore Wine Country's best summer traditions! This show was just rated a "Top Ticket" event by Diablo Magazine! 
Beautiful vineyard vistas. A refreshing swirl of wine in your glass. And an unforgettable performance by the Tri-Valley's acclaimed theater company, making you laugh- and maybe cry! 
Much Ado About Nothing is one of Shakespeare's most beloved romantic comedies. It explores love and friendship, honor and deceit, and a couple of cases of crossed wires. 
Newly-engaged Hero and Claudio play cupid to the constantly bickering Beatrice and Benedick, but can love really conquer all? Or will it all be much ado about nothing? 

SPARC Theater presents "Much Ado About Nothing"
Directed by Lisa A. Tromovitch
July 14th - August 6th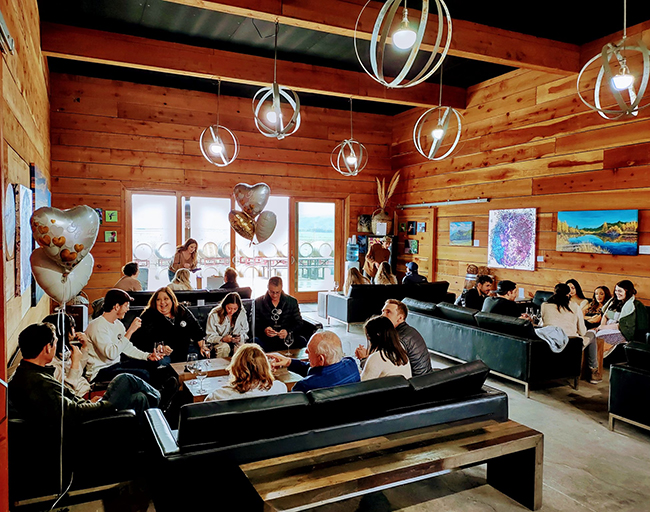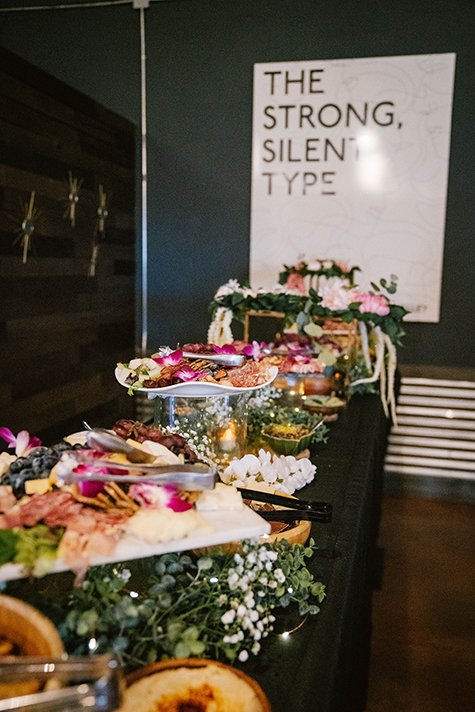 It's Not Too Early to Think About Your Company's Holiday Party!
Bing's Barn is all the rage after the winter's rainy season. It's a festive space with beautiful views of the Crane Ridge foothills and Darcie's artwork. The space is perfect for all kinds of gatherings- particularly a company party for up to 50 people! 
Contact us to reserve the space for your holiday party in November, December or January (an increasingly popular option, with busy holiday schedules!) We can work with one of our favorite caterers to create exactly the event you're looking for.  
Is your staff over 50 people? Consider taking your party to the next level at Almost Famous. There are still a few December and January dates open. Private Events manager Genea Powell will help you craft an unforgettable night with great wine, music, and connections.  
Join Us At the Multi Chamber Mixer
Join us at the Multi-Chamber Outdoor Business Expo & Mixer this month! Located next door to us at Garré Vineyard & Winery, this is networking at its best – with entertainment, food and beverages.  
Several chambers of commerce from the Tri-Valley and Stanislaus County will be present, as well a slew of local vendors representing the best of the East Bay and Central Valley (including us!)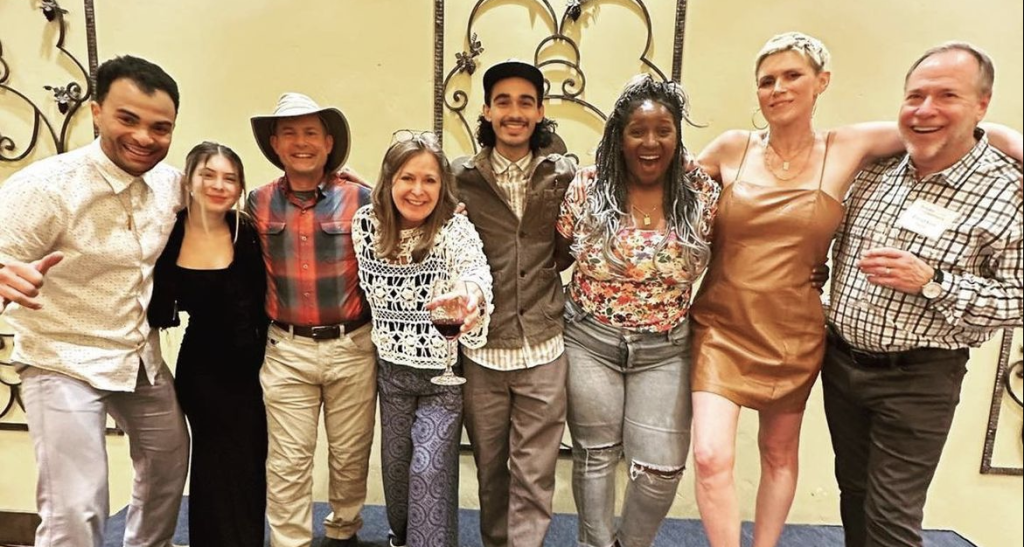 Wednesday Aug 16, 2023
4:00 PM - 7:00 PM PDT
At Garré Winery, FREE event!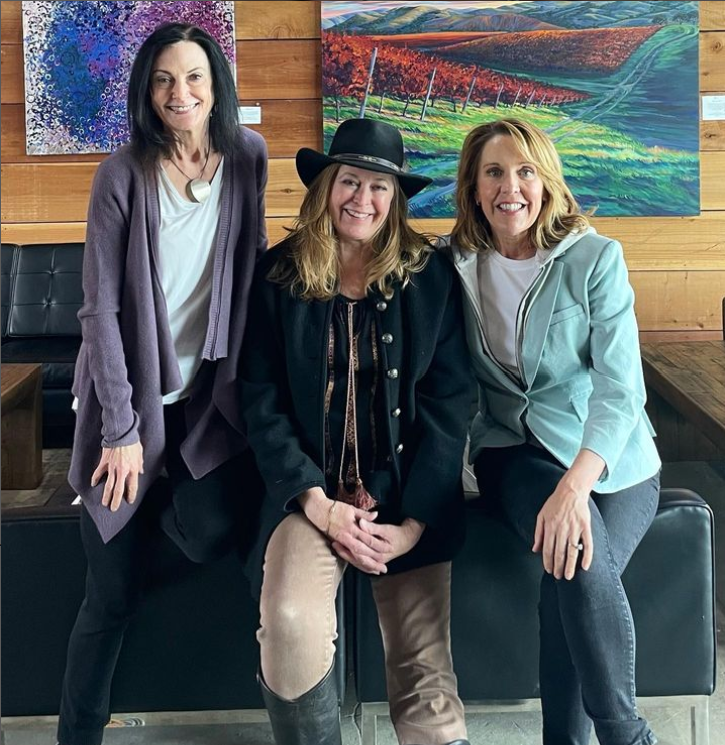 Darcie's Studio Featured in "Sip Sip Hooray!"
We had the best time with the "Mary's," Mary Orlin and Mary Babbitt, on their visit this March. And Darcie was honored to be interviewed in their amazing podcast, "Sip, Sip Hooray!" If you're someone who loves learning more about wine in a fun and playful way, you'll love this podcast. And our episode is a good starting point (hint hint!) 
Darcie's been busy with a number of private commissions. Stay tuned to September's newsletter for the upcoming gallery debuts!
Veraison has begun in Triska Vineyard!  
Have you noticed your cherry tomatoes coming in a bit late this year? How about other summer fruits from your trees? The long, rainy winter offset California's growing season. We're looking at a later start for harvest this year. 
In 2022, we harvested our Pinot Noir for Champagne method sparkling wine in early August. We harvested the rest of our Pinot for still wines in the first few days of September, after the grapes had ripened for a few more weeks. As you can see from the photo Darcie took on this week's vineyard walk, we are still several weeks from harvesting any Pinot Noir, for sparkling or still wines. 
Triska Vineyard is planted with Grüner Veltliner, Sauvignon Blanc, Chardonnay and Pinot Noir. All four varietals ripen earlier than the big, bold reds, and are the first to come in with the harvest. Triska Vineyard is also our coolest vineyard site by a few degrees, which is ideal for these lighter varietals.