Our most award winning wine is recognized by Wine Enthusiast Magazine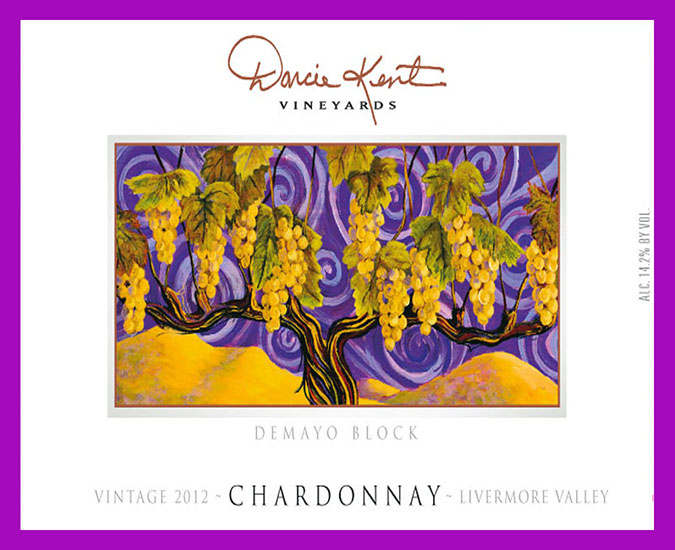 Our DeMayo Vineyard consistently produces outstanding Chardonnay wines that delight wine judges and connoisseurs alike. Our 2010 Vintage was served to First Lady Michelle Obama at the 100th First Lady Luncheon in Washington D.C. on May 9, 2012. The 2012 vintage was awarded a Gold Medal in the 2014 Tri-Valley Conservancy's Uncorked Wine Competition in which it was voted "Best Chardonnay." In the same competition, it was awarded another Gold Medal in a tie for first place for "Best White Wine Overall." Most recently, it was selected as the Editor's Choice for the month of May with a 92 Rating by Wine Enthusiast Magazine.
Purchase now and receive a 20% discount (single bottle) or 35% discount (case)
The sloping DeMayo Vineyard recieves ample sunlight, brisk winds and fog rolling in from the San Francisco Bay. We restrict the amount of water given to the grapes, which focuses the vines energy into more intensely flavored fruit and creates the tropical fruit notes in the Chardonnay. The vineyard is sustainably tended by the Kent and the Hoffman families.
Our 2012 DeMayo Chardonnay is an elegant wine that is well balanced making it an exceptional social wine as well as a food-friendly dinner companion. We hand-harvested the berries overnight, and lightly pressed them. The juice underwent fermentation and maturation in a combination of new and neutral American and French oak barrels with partial malolactic fermentation. We hope you will enjoy this beautiful wine as well as our other fine wines!
Cheers!
Darcie Kent