improved subscription model
By popular demand, we are fixing the price of each pack so that it's the same each quarter! No more guesswork! Even better, we guarantee this fixed price for three years and you can cancel or change your pack option at any time before the next release!
Based on the success of our Triple White club tier, we are thrilled to introduce the Triple Red club pack!
This pack contains three bottles of the quarter's release, which will be one of the wines from the Firepit brand (Pinot Noir, Petite Sirah, Cabernet Sauvignon or Red.)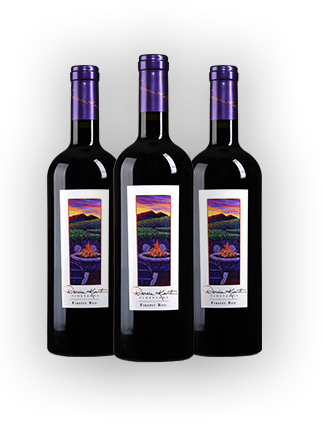 Four great subscription plans to choose from
with savings of up to 32% off retail prices!
ALL ADDITIONAL CLUB BENEFITS REMAIN THE SAME:
•Complimentary Quarterly Release Parties for member plus 1 guest featuring food & wine pairings and live music
•20% off all wine purchases and 50% of original artwork
•Free tastings for member plus 3 guests each month
•Exclusive access to special End of Vintage (EOV) sales with savings up to 75%
•Any single bottle in your pack can be subsituted for any bottle from a previous pack at no charge, based on availability.
+FREE SHIPPING for club packs during the COVID-19 pandemic
Q. Do I need to do anything?
A. Nothing, if you are happy with your current club choice.
If you would like to change your pack option, please email Jackie at jackie.damon@darciekentvineyards.com or call her at 925-243-9040 with your new selection, or to answer any questions you might have.
If you plan to make a change, please contact Jackie ASAP, as the new release begins January 21st, 2021.
Q. Is the cost of my club shipments going up?
A. It's the opposite! (In most cases)
For Triple White and Mixed Palette, the cost is either the same or less than it was most quarters (since the price used to change depending on the release.) 
The new Triple Red pack is generally $24 per quarter less expensive than the old Vibrant Reds pack. 
The cost of Vibrant Reds is going up about $16 per quarter because this pack includes more limited release, small lot wines with limited availability. (Current Vibrant Reds members are grandfathered in, but new members may be placed on a waiting list.)
Restaurants and wine boutiques across the USA have always been a key part of Darcie Kent's business.
We are refreshing our branding as we better express the unique style of each wine.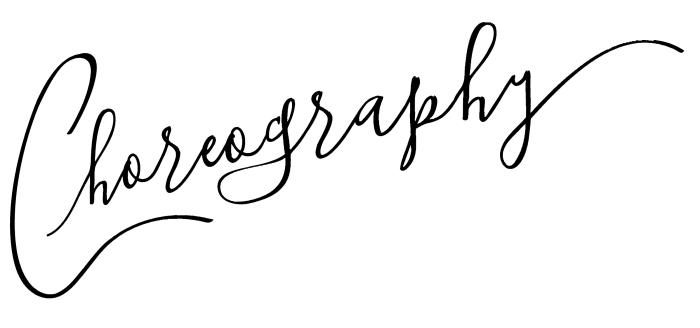 Our flagship red, Choreography, receives its new "dancing vines" label to express how each varietal balances and plays off each other. The new label also commemorates a new chapter for this blend: our best barrels of Cabernet Sauvignon Clones 30 & 337 take the lead, with Merlot and Cabernet Franc in supporting roles.
You'll find Choregraphy in Q1's Vibrant Reds pack.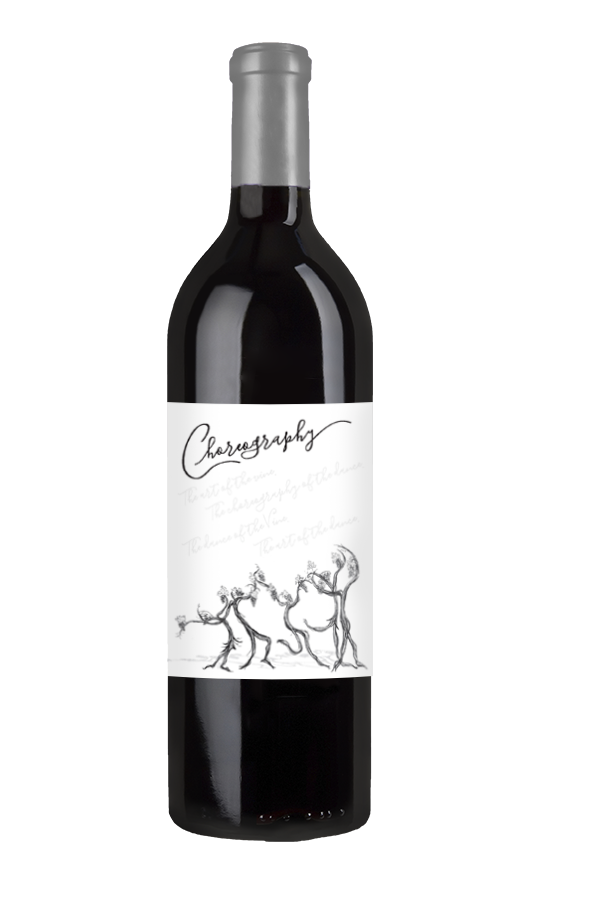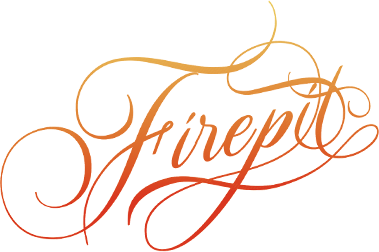 Firepit Red has long been one of our most successful wines, due to its luscious style. We will introduce a new Cabernet Sauvignon, Petite Sirah, and Pinot Noir crafted in a similar style to our club's favorite red blend. All four of these wines are sourced from our newly producing vineyards on both sides of Tesla Road.  
You'll find the new Firepit wines in the Triple Red and Mixed Palette packs, starting in Quarter 2.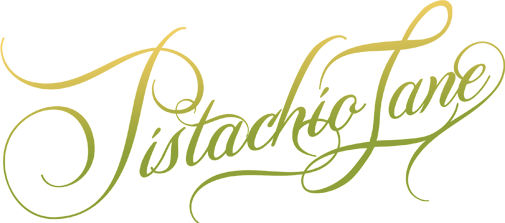 Similarly, the Pistachio Lane sub-brand will introduce amazingly aromatic, estate-grown Sauvignon Blanc and Grüner Veltliner to our roster (since these grapes were previously sourced from Monterey.) The Pistachio Lane brand will also include our classic Rosé, and of course, the Pistachio Lane Chardonnay.
You'll find the new Firepit wines in the Triple Red and Mixed Palette packs, starting in Quarter 2.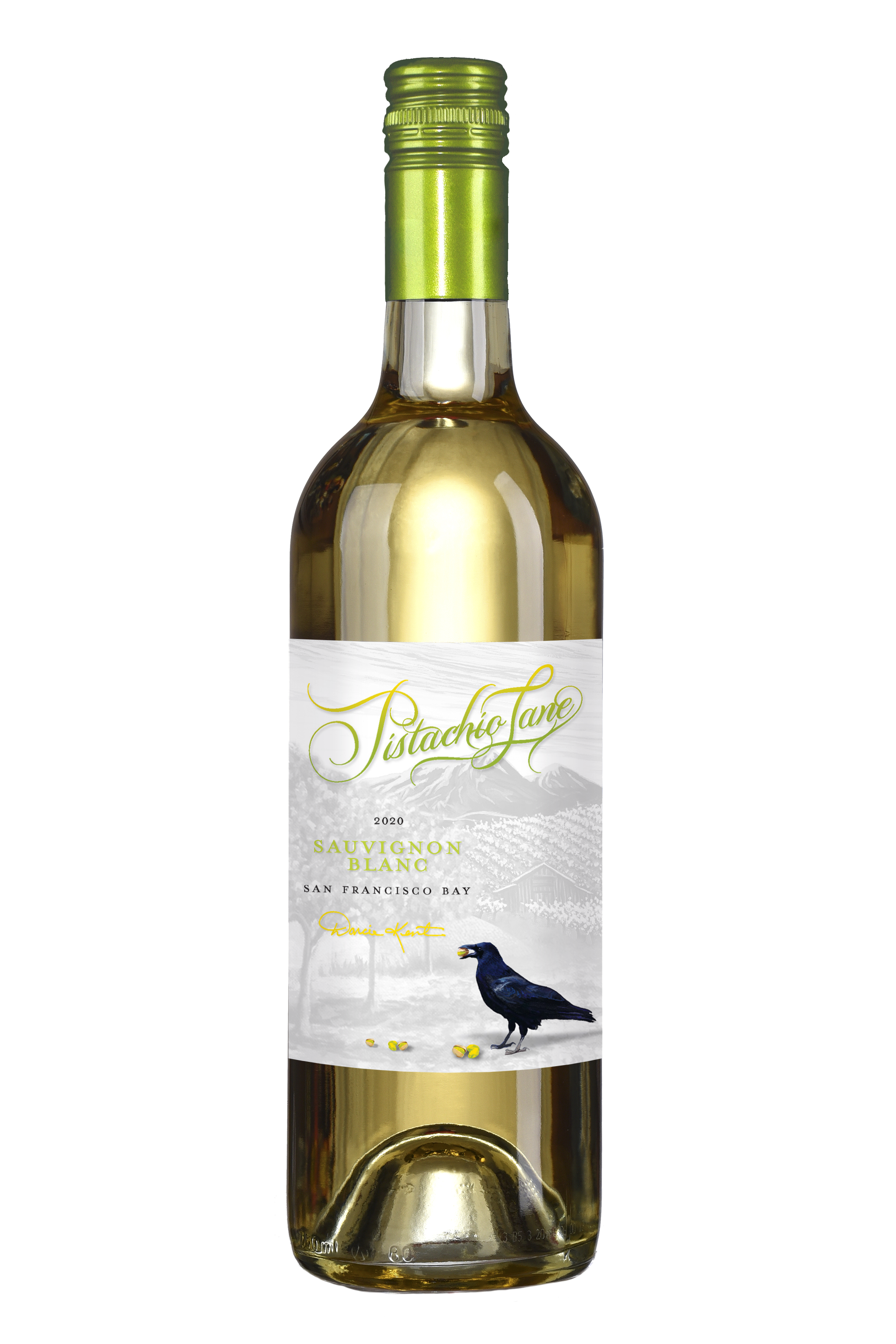 But not everything is changing!
Most of our small lot, estate red wines will retain the "art gallery" look, featuring Darcie's windswept vines or vineyard scenes on a canvas-textured label, which we have employed since 1996.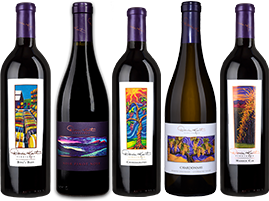 You'll find the small-lot estate wines you know and love in the Mixed Palette and Vibrant Reds packs.
Thank you for reviewing these exciting new updates to the

Thank you so much for your continued membership.
The Q1 release will run from January 21st - 31st, and you'll receive an email soon with more details.