Careers at Darcie Kent Estate Winery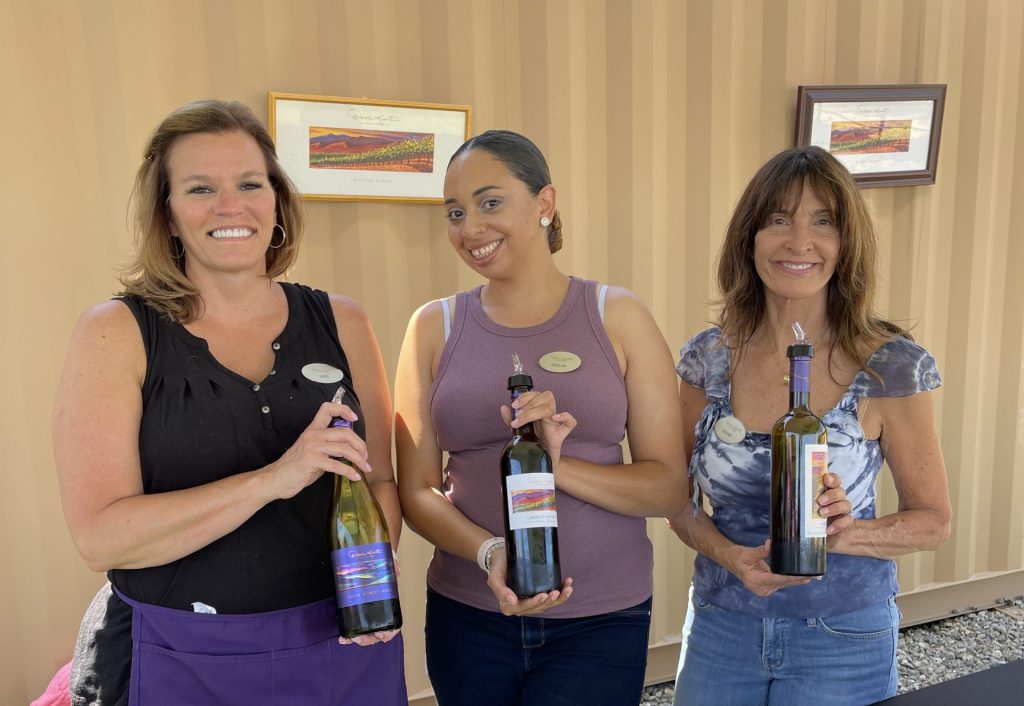 Know someone back from school, looking for a summer job- or a career?
Darcie Kent Estate Winery provides regular, high quality wine industry training for our associates and winemaking staff. Many of our associates have gone on to full time careers in winemaking, hospitality, and sales.
More than that, it's a fun place to work, in beautiful natural surroundings.
We're looking for these positions:
Associates provide tasting samples to customers for up to four tables at a time. They discuss the featured wines, winery, and wine club benefits. When/where applicable, they follow county ordinances and guidelines for social distancing. Associates must be able to comfortably lift 50 lbs and be 21 or over.
Runners receive purchase orders from supervisors, and package orders in the storeroom. They deliver orders to guest tables or curbside, to vehicle trunks, for large orders. Runners must be able to comfortably lift 50 lbs.
your resume, or the contact information of the interested applicant.
Or give us a call at 925-243-9039. Thank you!